​Warwick 2016: Prof. Nikos Hadjichristidis received one more award for his oustanding innovation and creativity in polymer science.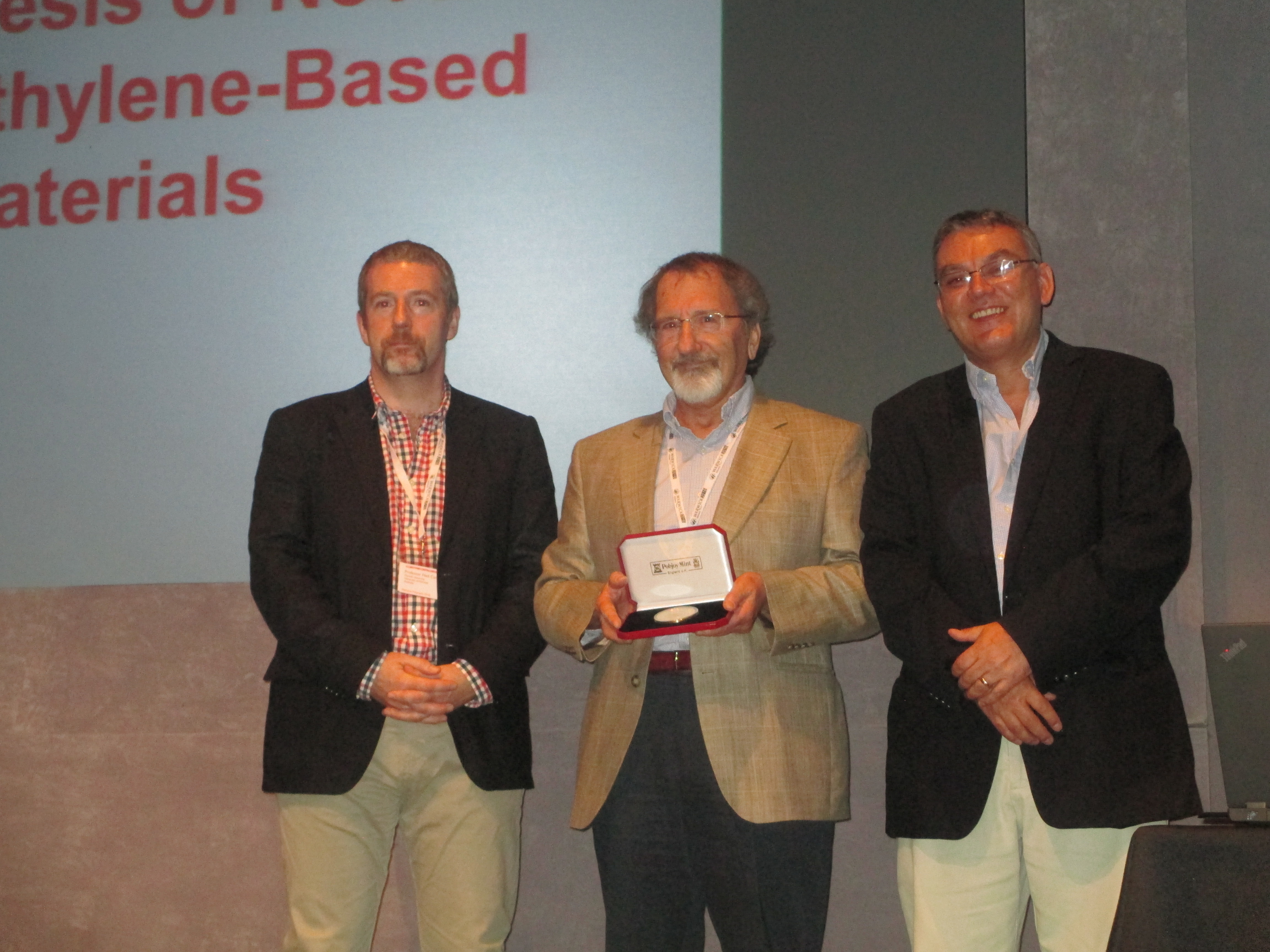 Standing (left) Prof. Cameron and (right) Prof. Haddleton next to honored guest Prof. Nikos Hadjichristidis.
In front of 500 polymer chemists and by the end of his plenary lecture, Prof. Cameron and Prof. Haddleton honored Prof. Nikos Hadjichristidis with a Prize for his 50 years contribution in polymer science. At the award, Prof. Cameron mentioned that Prof. Hadjichristidis has inspired the whole polymer field with more than 550 articles and overviews. The award was held at the ''Warwick Polymer conference 2016''.